Scaled Agile DevOps Maturity Framework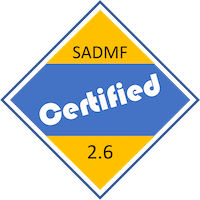 Enterprise transformation without the risk of culture change!
Why another scaling framework?
We know that transforming into a DevOps organization is hard. Many people will tell you there will be fundamental changes required in how everything in your organization works. At Scaled Agile DevOps, we believe there is another way.
Using our exclusive Maturity Framework, you can become a DevOps organization in less than 6 months with no disruption to your organizational structure and minimal training investment.
Benefits of the Framework
No need for investing in training teams beyond a few additional daily ceremonies.
A clear, simple, manageable DevOps Release Convoy™ that customers can be assured used DevOps.
Fully compatible with sending requirements to external development teams.
Easy to plan 1, 2, or even 3 years' worth of detailed deliveries.
Getting Started
We suggest using the Certified Really Agile Practitioner training as a method of learning the fundamentals you will need to be certified in SADMF.
Is This For Real?
If you are doing this every day, it's VERY real.
---
The only way to ensure delivery alignment!

Every journey must begin with meticulous, even pedantic, planning

The meetings required to manage changes in the SADMF way!

Delivering software is scary. We need layers of process to feel better.

The critical documentation required for every DORC

We must adhere to the correct principles to correctly perform the practices.

Complex systems requires complex practices to reduce the complexity!

Commanding the organization requires structure, clearly defined roles, and strict separation of duties!

Management via metrics is the most effective way to cause impact!

Get your SAD MF certification today!

Moving beyond the basics for truly SAD outcomes!

Triumphant experience reports from SAD Accredited Facilitators!

And rising through the ranks doing it!